AFSP owner of Lemmon Notary & Tax Services
Mary Lynn grew up in a small town outside of Wilkes Barre/Scranton area of northeast PA moving to western PA. She is married to Douglas Lemmon, my rock and favorite client a self-employed HVAC contractor. She has 3 daughters and 4 grandsons who look forward to the end of tax season to spend time with her. She loves spending time with friends around a camp fire on weekends at their summer home in Clarion, PA. Other hobbies consist of cooking, preparing their homemade kielbasa, sausage and bacon and canning from their very large vegetable gardens.
Mary Lynn started her tax profession working with H & R Block and going out on her own in 2012. Recently moving to her new location due to the expanding demand of her services in Individual, Business, Rental, Farm & Self-Employed Tax Returns, Payroll/Bookkeeping. Mary Lynn is a Board Member for the Pa Chapter of NATP (National Association of Tax Professionals), along with being an Auditor for North Mahoning Twp and Sec/treasurer for the Jefferson County Tax Collection Committee formed due to Act 32 which is a law that streamlines and standardizes the local earned income tax system. Act 32 reduces Pennsylvania's number of Earned Income Tax (EIT) collectors from 560 to 21. Mary Lynn is also a commissioned Pennsylvania Notary Public (1997) & Full Agent (2012) with PennDot offering online service for Title transfers & registrations.
---
Leslie Geist
Office Manager, Data Entry Clerk, Notary Public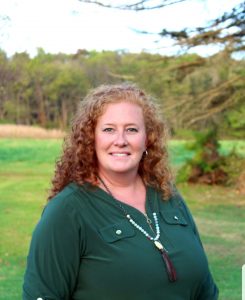 Leslie began her employment with Lemmon Notary and Tax Services January 2017. Leslie can Notarize and complete Title work For Penndot.
Leslie was born and raised in Indiana County. Graduate of Indiana Sr. High and attending Indiana University of PA for Business Management. She lived in Newport News, VA for a short time to be with her husband, Robin Geist, who was finishing his military career. Returning to western PA in 2004 to be closer to family she and her husband started their own family.
Leslie now has two beautiful children and was a stay-at-home mom till both children started school. She loves spending time with her children and being involved in their activities. Leslie has been a Cub scout leader since her son joined as a Tiger Scout and recently became a Girl Scout leader for her daughter. Leslie also enjoys helping out at her children's school as a Vice President for the Home and School. Family is the best thing in life and she feels blessed when she is surrounded by family and her closest friends. When she is not enjoying her time with family and friends you can find Leslie using her creative side. She uses her creativity to sew, draw, craft, photography and bake are a few things she enjoys the most.

Cheryl Motter
Tax Data Entry Clerk, Notary Public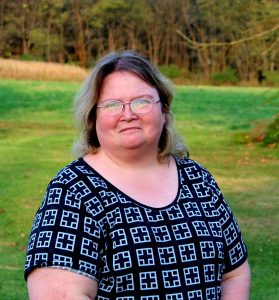 Cheryl began her employment with Lemmon Notary and Tax Services January 2017. Cheryl can Notarize and complete Title work for Penndot.
Cheryl was born in Alliance, Ohio and moved to Pennsylvania when she was 5 years old. She graduated from Brookville High School in 1988. She graduated from Clarion University in 1992 with a BS in Mathematics with a concentration in Actuarial Science. She has over 15 years of tax preparation experience, 10 of which was with H&R Block. She currently works full time for the Red Bank School District as a Business Manager.
She has lived in Punxsutawney Area for 26 years; is a single Mom to a 13-year-old son and a Yorkie Poo named Nutty. Cheryl enjoys spending time with her son and watching him play baseball and Karate. Cheryl is very active with Troop 245 which her son is a big part of as well as the Grange Church of God. Any free time is spent watching movies and spending time with friends and family.

---
Rosa Bish
Mary Lynn recently form a partnership with Rosa Bish, resident of Marchand. They were given the Commonwealth seal of approval to provide personal services regarding home and auto insurance with commercial capabilities! Rosa has access to several companies to ensure she is providing you with a wide variety of options! Stop in at 16128 Route 119 HWY N, Marchand, PA 15771 or give Rosa a call at (724) 286-9772 to set a consultation appointment or request a quote to "Let Us Help Protect Your Future."
Rosa is the principal agent of North Mahoning Insurance LLC. She is engaged to Tim Lydick Jr. and they have two young boys, Ford and Liam.